Philip Goldberg lectures and leads workshops of varying lengths. He presents in a wide range of settings: colleges and universities, yoga studios and conferences, ashrams, Hindu temples, churches, interfaith gatherings, and public venues. Philip is currently focused on writing and researching his new book, a biography of Paramahansa Yogananda. He is currently considering events for  2017.
All presentations include illuminating photos, videos and audios featuring the key figures discussed in American Veda. When appropriate and time allows, they also include experiential yogic practices. For information about bookings or events, please contact Philip Goldberg.
Philip Goldberg Upcoming Events & Presentations
I cleared the decks to focus on my biography of Paramahansa Yogananda. But I couldn't resist these special events (details of some TBA).

May 20 – 26: I'm one of the presenters at the Yoga for Peace Symposium: Changing the World from the Inside Out, at the Sivananda Ashram Yoga Retreat, Nassau, Bahamas.

June 9 – 11: I'm co-teaching a weekend workshop with scholar of religion Dana Sawyer, Mantra Meditation and Everyday Samadhi: A Japa Immersion, at Kripalu Center for Yoga & Health, Stockbridge, MA.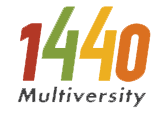 August 6 – 11: A Special Gathering of Meditators and Spiritual Explorers at the brand-new, beautiful 1440 Multiversity in the hills outside Santa Cruz. Learn, Stretch, Deepen, Grow. Come together with fellow meditators to deepen your experience and reflect on the history and nuances of different meditation practices and the teachings on which they're based.  Information and registration here. 
E-mail me if you have any questions about any of these programs.
Come walk in the footsteps of the gurus, swamis and yoga masters from India who transformed America, turning millions inward toward our deepest and truest selves. Pay homage to the leading figures of this spiritual revolution: Vivekananda, Yogananda, Sri Aurobindo, Maharishi Mahesh Yogi, Neem Karoli Baba, Swami Muktananda, Srila Prabhupada and others. Visit ashrams and temples and the streets these masters walked upon. Learn about their lives and teachings from our guides and those who preserve their legacies today. Internalize the great yogic teachings by practicing asana, pranayama, meditation and sacred chanting. Attend classes, satsangs and discourses led by local teachers. Experience the cities, citizens and countryside of India. Visit sacred sites and witness traditional rituals. Whatever path you are on, an American Veda Tour is a powerful opportunity for learning and personal transformation.
Previously Held Events