ENDORSEMENTS FOR PHIL'S LECTURES AND WORKSHOPS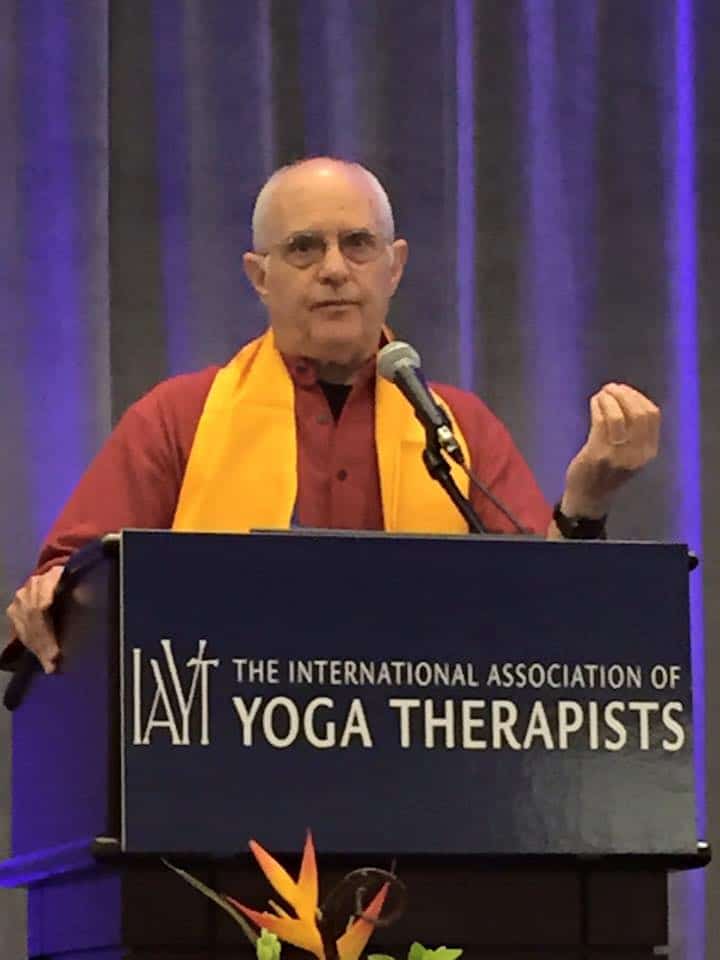 Phil Goldberg offered a wonderful keynote presentation at our symposium. His insider stories and powerful message not only energized the audience, but touched them deeply and reiterated the importance of their work. I loved the way he spoke to every meaningful objective and delivered in depth historical research with an integral and non-biased approach toward the various lineages and meditation cultures. He left the audience feeling hopeful and connected to the evolution of consciousness that meditation brings about today.  Phil is a delight to work with and we couldn't be happier.
It was also the second time we've invited Phil to deliver the presentation on the Beatles & the Vedas, and this was the second time the audience didn't want the program to end! Everyone was riveted by the stories, the history, and the glimpses behind the Beatles lyrics, along with the videos, photos and clips of the music that was played. Phil is articulate, compelling, and funny: a presenter that leaves the audience wanting more. He was fantastic!
– Sarah McLean, McLean Meditation Institute, Sedona, Arizona
Phil delivered a powerful, inspiring and illuminating keynote address to IAYT's 2015 annual conference entitled "Our Maha Lineage: the Making of a Nation of Yogis."  It was perfect for our gathering of experienced yoga therapists, but I know it would be equally moving to any gathering of experienced yoga students and teachers.  Highly recommended!   I had already read his book, American Veda, but I am sure it inspired many others in the audience to purchase his book.  Indeed it sold out in the conference bookstore.
– John Kepner, Executive Director, International Association of Yoga Therapists
Phil Goldberg truly captures the spirit of Yoga, past, present, and future.  Phil artfully shares his knowledge of the early Vedanta movement in America, the "Beatles moment" that launched meditation onto the global scene, as well as the complex forms of contemporary Yoga and meditation.  He illustrates his lecture with rare photographs and film clips, providing a total media experience.
– Christopher Chapple, Professor of Indic and Comparative Theology, Director of Master of Arts in Yoga Studies, Loyola Marymount University
Phil Goldberg's talk in our Program in Creativity and Consciousness lecture series embodied the same attributes that characterize his book–deeply engaging and accessible yet at the same time intellectually rich and historically grounded.  Students and faculty alike were captivated by this important and insightful account of Eastern influence on Western culture.
– Ed Sarath, Professor of Music, Director of Program in Creativity and Consciousness Studies, University of Michigan
I always look forward to Philip Goldberg's presentations at Unity of Tustin.  Phil is invariably illuminating, entertaining and responsive to the audience.  I highly recommend him to Unity churches and other New Thought centers.
– Dr. Marj Britt, Senior Minister Emeritus, Unity of Tustin, Tustin CA
---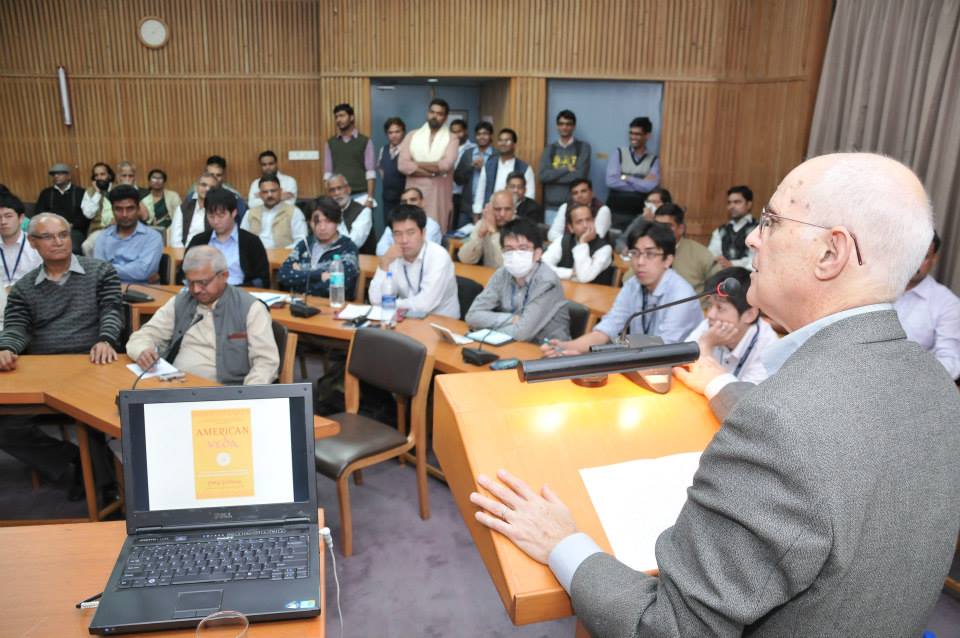 It is rare to be entertained and enlightened at the same time, but that is exactly the experience that I and an enthusiastic group of people had when Phil Goldberg presented at our Center. His book, American Veda, is superb, and his knowledge and ability to secularize a deeply spiritual subject were quite impressive. I would welcome his return to our center and highly recommend his work.
– Rev. Dr. Carol Carnes, Center for Spiritual Awakening Pacific Grove CA
What a joy it was to have Phil at our studio. Phil's historical depth and intimate knowledge of yoga's evolution was informative and extremely interesting.   He has a wonderful sense of humor and candor that added to the effective presentation over the weekend. We thoroughly enjoyed Phil's depth of wisdom and inner light.
– Mary Beth Markus, Director of Desert Song Healing Arts Center, Phoenix AZ
Phil Goldberg presented a multi-media workshop at the Center for Spiritual Enlightenment (CSE)  about "how the philosophy of Vedanta and the methods of Yoga have seeped into the fabric of American culture…." Phil delivered a very informed and well researched presentation, and the use of humor, video, and music kept us engaged. For myself, it was a bringing together of many facets of Yoga in America that I have studied and practiced over the years. I felt as if I had taken a trip back in time and blasted into the 1960's when I was a seeking young woman.
– Rev. Sylvia Karuna Lunt, Center for Spiritual Enlightenment, San Jose CA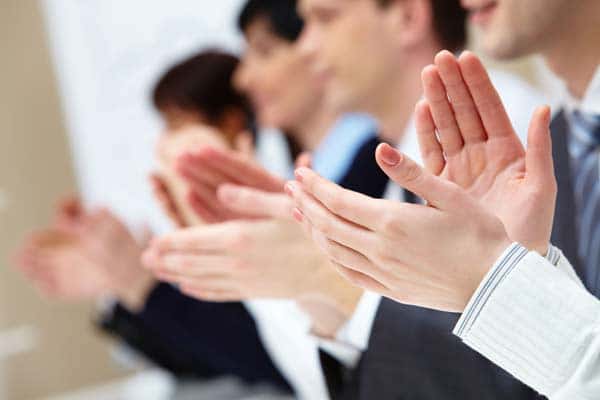 Having Phil Goldberg's presentation of American Veda as part of our Advanced Level Yoga Teacher Training was nothing short of enlightening!  The students got such a clear understanding about the history of yoga teachings in America. And just as importantly, a truly reverent comprehension of their own role as descendants in this great and honored tradition.   Phil proffered his wisdom in such a fun and fascinating way so as to make history come alive and weave itself into the fabric of our lives and our teaching.  By popular demand we've already booked him again for next year's training!
– Monique Lonner, Director of Sundara Advanced Training, Soul of Yoga, Encinitas, CA
Phil did a wonderful job navigating a religiously diverse group down a spiritual path. He offered insights on how to maintain ones belief system while simultaneously finding common ground to engage in spiritually rich and meaningful dialogue.  Our hospice chaplains, social workers and community members thoroughly enjoyed the opportunity to engage in thought provoking discussions both during and after Phil's presentation at our Treasuring Life series.
– Lori Posdal, Director of Community Relations, Treasure Coast Hospice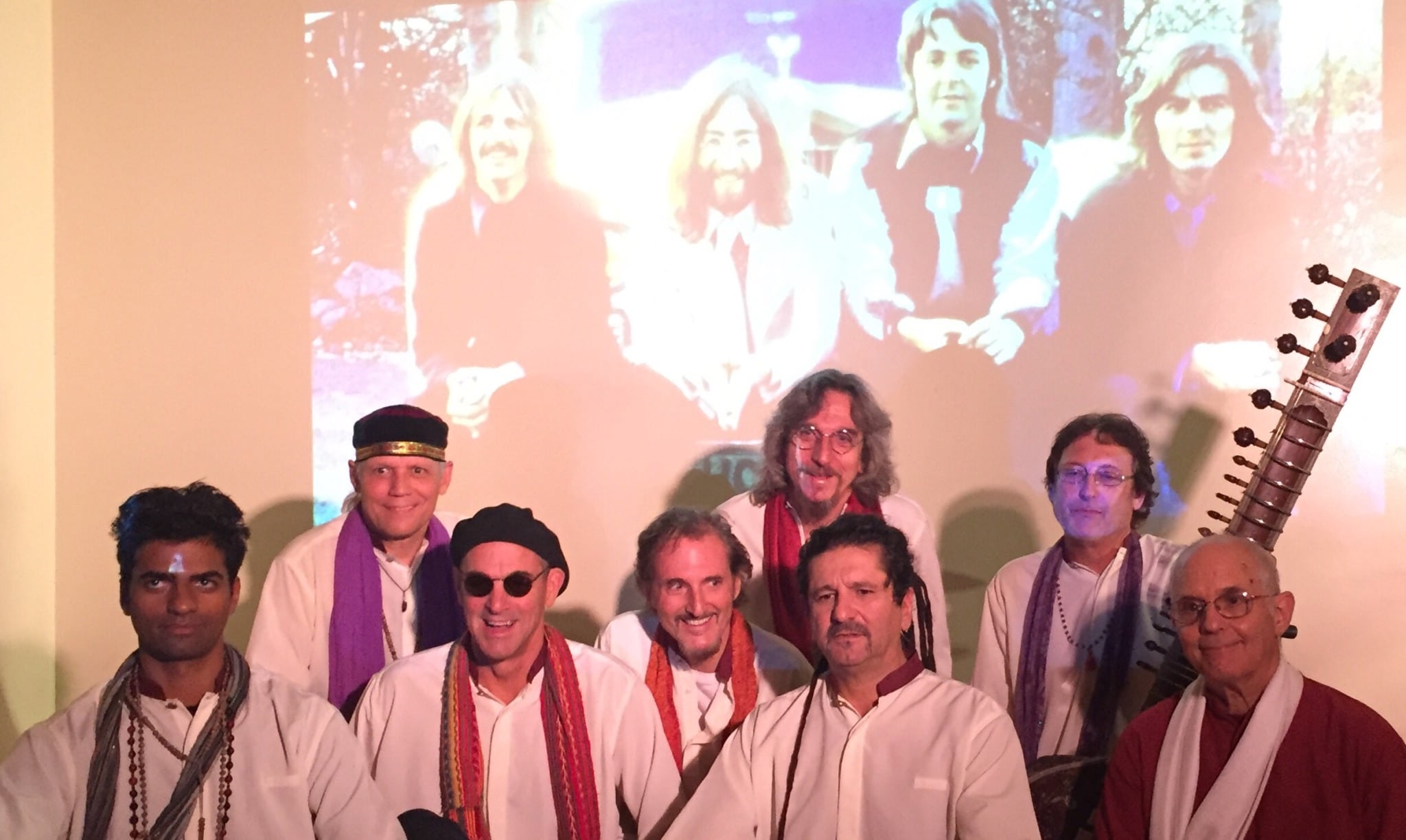 I was very much impressed with the presentation on "Vedanta and the Spiritual Yogas in America" by Philip Goldberg, the author of American Veda.  It was an endowment lecture organized by the Vedanta Society of Kansas City on October 19, 2012, at Regnier Hall, KU Edwards Campus in honor of the 150th birth anniversary of Swami Vivekananda, who brought the message of Vedanta to the West. Mr. Goldberg succinctly showed through a series of slides how the ancient teachings of Vedanta and Yoga have penetrated the spiritual thought current in America, beginning with the Transcendentalist Movement and continuing into the present age.
– Swami Chetanananda, Vedanta Society of St. Louis
Phil's presentation during our workshop at Esalen, about the historic lineage of East meeting West, from the early gurus and American visionaries like Emerson to our lives today, had a powerful impact, not only on our participants but on me too.  Growing up in San Francisco in the '60s and '70s, I saw much of it in my parents' world and work, and I now really realize how BIG and powerful that whole period was on the historic rise of spirituality in daily life in America. Phil's way of presenting it all is skilled, cohesive, refined, fun…and wonderful.
– Sherri Baptiste, Power of Yoga
It's always helpful for students being trained to teach other students to have an idea of the roots and the theory behind the practices.  You led a lovely class that gave the students a contemporary perspective of yoga coming to the west.  You did a great job of placing a 5,000+ year old science into the 20th century and taking it forward.  The students especially seemed to resonate with your giving The Beatles their due in bringing consciousness to yoga through instruments, words, song and actions.
– Ginger Hooven, Coordinator of Yoga Programs, Mount Madonna Center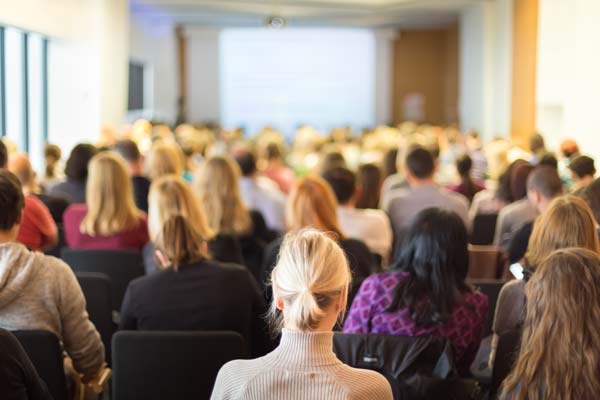 Philip Goldberg is an engaging lecturer, whose knowledge and affability won over my undergraduate class. His multimedia presentation resonated with millennials as he adeptly explained the impact of dharmic traditions on American culture.
– Diane Winston, Knight Chair in Media and Religion, Annenberg School for Communication and Journalism, University of Southern California
Phil is the real deal. He teaches what he practices, he's concise and entertaining, and he has no personal agenda other than to say the words and help us be free. We've had nothing but raves from people who attend his teachings at our venue.
– Jack Herschorn, Sacred Space, Summerland CA
The lecture at our temple was attended by well over one hundred people, mostly adults and several teenagers and young adults. Mr Goldberg made a very well received presentation on the influence of Vedic and Vedantic thought on American intelligentsia, starting with Emerson and Thoreau, and culminating in the current popularity of Yoga and in the broader acceptance of Vedic concept of pluralism in Western society.  Mr. Goldberg presents all the information he gathered in a way that is appreciative of the powerful message of Vedanta to all of humanity and marvels at the genius of the ancient sages whose conclusions are open to inquiry- by secular, sacred, and scientific communities.
–  Ravi Sarma M.D., Hindu Temple of Atlanta
Gurupurnima is a special event at the Iyengar Yoga Institute of Los Angeles. Our students and teachers were intrigued and delighted by Phil's presentation. Both the narrative, which focused on the teachers (Gurupurnima) that shaped modern yoga, and the visuals kept everyone absorbed.
– Lisa Walford, Iyengar Yoga Institute of Los Angeles