American Veda Tours
Come walk in the footsteps of the gurus, swamis and yoga masters from India who transformed America, turning millions inward toward our deepest and truest selves. Pay homage to the leading figures of this spiritual revolution: Vivekananda, Yogananda, Sri Aurobindo, Maharishi Mahesh Yogi, Neem Karoli Baba, Swami Muktananda, Srila Prabhupada and others. Visit ashrams and temples and the streets these masters walked upon. Learn about their lives and teachings from our guides and those who preserve their legacies today. Internalize the great yogic teachings by practicing asana, pranayama, meditation and sacred chanting. Attend classes, satsangs and discourses led by local teachers. Experience the cities, citizens and countryside of India. Visit sacred sites and witness traditional rituals. Whatever path you are on, an American Veda Tour is a powerful opportunity for learning and personal transformation.
Scroll down for details of our 2017 South India tour.
Contact Us
South India Tour
A transformative 22-Day tour of Southern India
October 13 – November 3, 2017
We continue to work with our Indian contacts to create special programs. Further details will be announced as they become available.
As of now, the plan is as follows:
Connector.

Chennai

We will convene in this coastal city and kick off the tour with a traditional ritual—a Ganesh puja for auspicious beginnings. Among other sites, we'll visit the Swami Vivekananda Memorial and Museum, the Krishnamurti Foundation, the Theosophical Society's world headquarters, a center in Paramahansa Yogananda's lineage and the famed Kapaleshwara Temple.

Connector.

Mamallapuram

We'll visit the UNESCO World Heritage Monument of 7th and 8th century temples and caves on the way down the coast to …

Connector.

Pondicherry

A former French colony with unique oceanside charms, this is where the great sage and social activist Sri Aurobindo built his ashram, and where the planned community of Auroville was created. We will spend time at both, and also visit the International Centre for Yoga Education and Research.

Connector.

Tiruvannamalai

At this prime pilgrimage site, we'll visit the 7th century Shiva Temple where the legendary Ramana Maharshi practiced austerities; the Ramanashrama, where the sage's presence is still deeply felt; and the sacred hill of Arunachala, in whose caves Ramana lived and meditated. In accord with tradition, we'll circumambulate Arunachala. We will also visit other gurus and spiritual teachers, as their schedules permit.

Connector.

Bangalore

We'll see some of the city's sites, e.g., Lalbagh Botanical Gardens, and spend time at Sri Sri Ravi Shankar's ashram, the Ramakrishna Mission S-VYASA Yoga University and Research Center and other ashrams and centers depending on timing and access.

Connector.

Western Ghats

We bus through these beautiful hills, visiting ancient Hoysala dynasty temples and spending time at the Sringeri Math (pronounced Mutt). This was the first of the four monastic centers created by Adi Shankaracharya, the great 8th Century reformer and philosopher of Advaita Vedanta. Virtually every order of swamis traces its lineage to Shankara and one of those four monasteries. We expect to have an audience with the present Shankaracharya and/or a senior disciple.

Connector.

Govardhan Eco Village

A special few days in this unique devotional community created by Radhanath Swami, the author of The Journey Home. It is dedicated to living in harmony with nature according to Vedic principles. Radhanath Swami hopes to be present when we're there.

Connector.

Ganeshpuri

A visit to the ashram created by Swami Muktananda and now run by his successor Gurumayi Chidvilasananda; the Nityananda Temple and Samadhi Shrine (dedicated to Muktananda's guru); and the Vajreshwari Temple. Our fellow tour guide, Swami Brahmananda, will share his personal experiences at the ashram with Muktananda in the 1970s.

Connector.

Mumbai

Our last stop is this bustling metropolis. We'll stay near the scenic shoreline of the Arabian Sea and take in famous sites like the Gateway of India and Chhatrapati Shivaji Maharaj Vastu Sangrahalaya (formerly known as the Prince of Wales Museum). We'll take refuge at the Hare Krishna temple, the Yogoda Satsanga Society (Yogananda's lineage) and the Gandhi Museum (Mani Bhavan).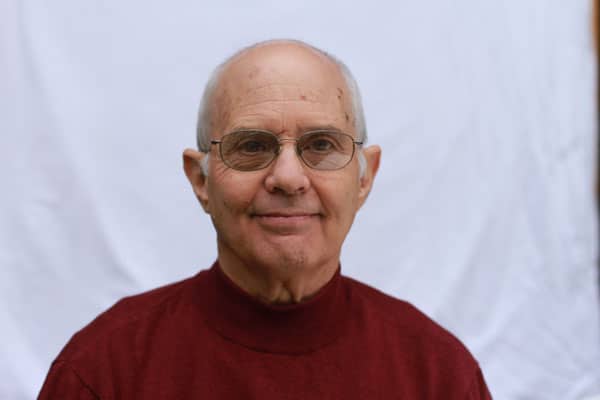 Philip Goldberg
Philip has been studying and teaching India's traditions for more than 40 years. The author of American Veda, he was trained as a Transcendental Meditation teacher in 1970 by Maharishi Mahesh Yogi.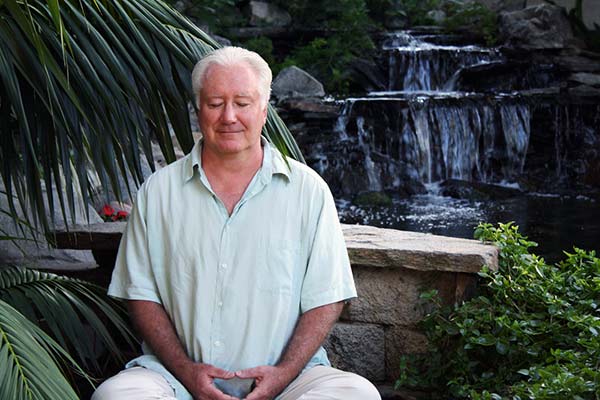 Swami Brahmananda (aka David Nowe)
Swami Brahmananda was trained in the Siddha Yoga lineage by Swami Muktananda. He is currently the Retreat Director at the Simple Peace Hermitage in Assisi Italy.


Your guides: Phil Goldberg, Karen Mindt Howell, Swami Brahmananda, Rao Pantulu.
Phil Goldberg and Swami Brahmananda have decades of experience teaching and guiding others spiritually, and their connections in India open the doors for special experiences. Together with Karen Mindt Howell, our tour coordinator, and Rao Pantulu, our registered Indian tour guide, the team brings you a comfortable, friendly travel experience packed with knowledge and spiritual experience.

---
South India Tour Cost
$4,700
Lodging
Transportation Within India
Two Meals a Day
Entry Fees
Private Lectures, Classes and Discussions
Yoga, Meditation and Ceremonies
Friendly & Knowledgeable Guides
Contact us to reserve your spot today!