The Life of Yogananda
---
On Sale April 24, 2018
---
PRE-ORDER TODAY AND CLAIM YOUR EXCLUSIVE AUDIO DOWNLOAD IMMEDIATELY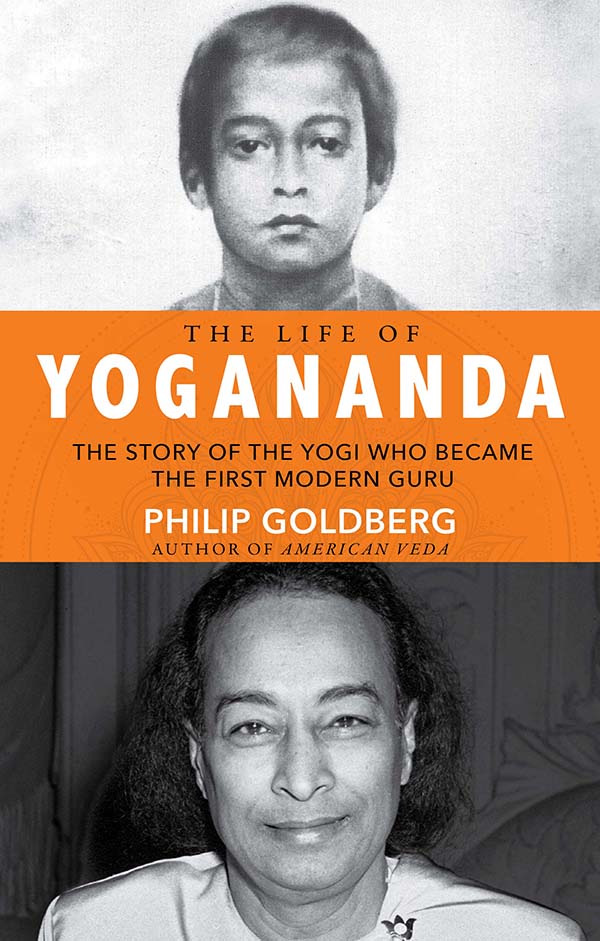 Pre-order now and receive a free audio reading guide: 8 Life Lessons from The Life of Yogananda, a Behind the Scenes Audio Commentary. It will help you gain deep practical benefit from the unique, inspiring, and endlessly fascinating story told in the book. Scroll down for details on how to get your gift.
Click on any button to purchase the book
Amazon US
---
BARNES & NOBLE
---
BOOKTOPIA
---
Amazon UK
---
Waterstones
"Philip Goldberg sheds new light on the incredible story and illuminates the forces that made Yogananda a spiritual teacher and role model for the ages."
- Deepak Chopra, M.D., author of The Healing Self
---
A Special Message from Phil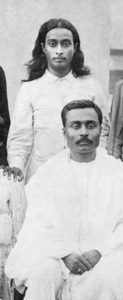 Paramahansa Yogananda's Autobiography of a Yogi was seminal text for me. I had already discovered Eastern philosophy and yogic practices such as meditation, but the iconic memoir expanded my knowledge, strengthened my commitment, and inspired me to dive deeper into my own spirituality. I continued to learn from Yogananda's writings, and when I researched his life for my 2010 book, American Veda, I came to admire him as a giant of modern spirituality whose contribution to the transmission of India's ancient wisdom to the West was second to none. I also came to see that his life story was more moving, complex, and compelling than even his ardent followers realize.
He was a world-class spiritual master with a unique and important mission – and he had a fascinating personality. Both a traditionalist and a nonconformist, a respecter of authority and a rebel, he had ample quirks, idiosyncrasies, and peculiarities shaped by a specific family, a specific culture, and a specific era. And he danced to the beat of a cosmic drum that no one else could hear. All this I found irresistible to research and narrate.
In The Life of Yogananda I emphasized Yogananda's human story in all its complexity so that it can be a source of inspiration and a provider of vital life lessons. While I have learned a tremendous amount from the vast repository of Yogananda's written words, it was in digging deeply into his personal life that I learned the most. He walked his talk with dignity and courage, a spiritual role model for the ages.
THE LIFE OF YOGANANDA FEATURES:
Never-before-published information about Yogananda.
New details about familiar episodes in his life.
Historical context for his life and work.
Objective coverage of controversial incidents.
---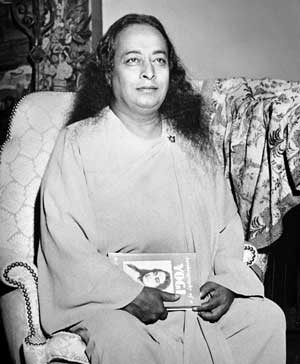 CLAIM YOUR EXCLUSIVE BONUS GIFT TODAY!
Step 1: Purchase The Life of Yogananda
Step 2: Copy your receipt number and return to this page.
Step 3: Fill out this form with your information.
Your gift will be delivered immediately via email. If you don't see it in your inbox, please check your spam folder.
Having problems? Contact us.
From The Life of Yogananda Jacket Copy
He was called "the 20th century's first superstar guru" (Los Angeles Times), and today, nearly a century after he arrived in the United States, he's still the best known and most beloved of all the Indian spiritual teachers who have come to the West. Now, finally, Paramahansa Yogananda has the authoritative biography he deserves.
Yogananda, considered by many to be the father of modern yoga, has had an unsurpassed global impact thanks to the durability of his teachings, the institutions he created or inspired, and especially his iconic memoir, Autobiography of a Yogi.
Since its publication in 1946, that book has sold millions of copies and changed millions of lives. But it doesn't tell the whole story.
Much of Yogananda's seminal text is devoted to tales about other people, and it largely overlooks the three vital decades he spent living, working, and teaching in America. Huge chunks of his life—challenges, controversies, and crises; triumphs, relationships, and formative experiences—remain unknown to even his most ardent devotees. In this captivating biography, scholar and teacher Philip Goldberg fills the gaps, charting a journey that spanned six decades, two hemispheres, two world wars, and unprecedented social changes. The result is an objective, thoroughly researched account of Yogananda's remarkable life in all its detail, nuance, and complex humanity.
But this is more than a compelling life story. "Yogananda would, I believe, want any book about him to not only inform but transform," Goldberg writes. "It is my hope that the readers will be enriched, expanded, and deepened by this humble offering." That is sure to be the case for both Yogananda enthusiasts and those who discover him for the first time in these illuminating pages.
&nbsp
Read the praise for The Life of Yogananda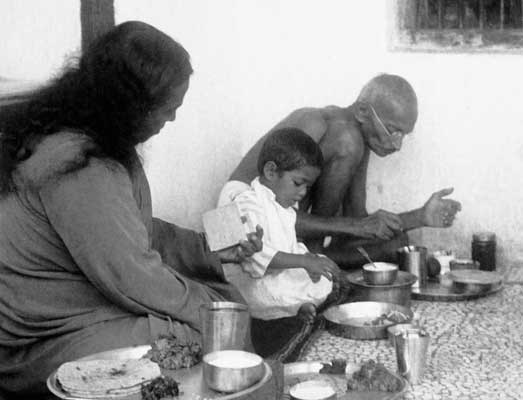 "A brilliant account of what history will recognize as one of the most significant lives of the 20th century… Sympathetic yet critical, the book brings to light an enormous number of facets of Yogananda's life, times, spiritual realization, culture clashes, and personal dimensions… I highly recommend you read this book, and get a profound reminder of what the spiritual search is all about."Ken Wilber, author of The Religion of Tomorrow