The Life of Yogananda
Coming April 24, 2018
From the jacket copy: He was called "the 20th century's first superstar guru" (Los Angeles Times), and today, nearly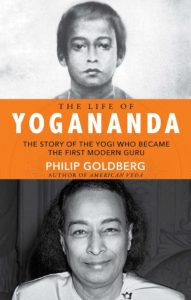 a century after he arrived in the United States, he's still the best known and most beloved of all the Indian spiritual teachers who have come to the West. Now, finally, Paramahansa Yogananda has the authoritative biography he deserves.
Yogananda, considered by many to be the father of modern yoga, has had an unsurpassed global impact thanks to the durability of his teachings, the institutions he created or inspired, and especially his iconic memoir, Autobiography of a Yogi.
Since its publication in 1946, that book has sold millions of copies and changed millions of lives. But it doesn't tell the whole story.
Much of Yogananda's seminal text is devoted to tales about other people, and it largely overlooks the three vital decades he spent living, working, and teaching in America. Huge chunks of his life—challenges, controversies, and crises; triumphs, relationships, and formative experiences—remain unknown to even his most ardent devotees. In this captivating biography, scholar and teacher Philip Goldberg fills the gaps, charting a journey that spanned six decades, two hemispheres, two world wars, and unprecedented social changes. The result is an objective, thoroughly researched account of Yogananda's remarkable life in all its detail, nuance, and complex humanity.
But this is more than a compelling life story. "Yogananda would, I believe, want any book about him to not only inform but transform," Goldberg writes. "It is my hope that the readers will be enriched, expanded, and deepened by this humble offering."  That is sure to be the case for both Yogananda enthusiasts and those who discover him for the first time in these illuminating pages.
Buy it presale on Amazon
Read the Praises for Life of Yogananda
American Veda
From the jacket copy: "In February, 1968, the Beatles went to India for an extended stay with their new guru, Maharishi Mahesh Yogi. It may have been the most momentous spiritual retreat since Jesus spent those forty days in the wilderness." With these words, Philip Goldberg begins his monumental work, American Veda, a fascinating look at India's remarkable impact on Western culture. This eye-opening popular history shows how the ancient philosophy of Vedanta and the mind-body methods of Yoga have profoundly affected the worldview of millions of Americans and radically altered the religious landscape.
Buy it on Amazon
Buy it on Barnes & Noble
Roadsigns on The Spiritual Path: Living at the Heart of Paradox
An indispensable book for anyone on a spiritual path, whether within a mainstream tradition or a journey of one's own. The book recognizes that everyone's path is unique, and that while the road is filled with glory and bliss, it also contains ambiguous turns and contradictory directions as well as roadblocks, dead-ends and potholes. Based upon 3 decades of personal experience and years of research, this book provides the road signs every soul searcher needs. It leads to the best kind of guidance you can have: your own answers based on your own reflection and your own unique needs.
"Goldberg's travel tips, drawn from a wealth of experience and insight, are as practical as they are wise." – Deepak Chopra
Buy it on Amazon or Buy it on Barnes & Noble
The Intuitive Edge: Understanding and Applying It in Everyday Life
Exclusively rational approaches to decision making and problem solving are inadequate in our increasingly complex world. Intuition can provide a crucial edge, enhancing our ability to discover, create, predict, and evaluate. The Intuitive Edge shows how to make the most of our natural–but tragically neglected–intuitive powers.
"Highly readable, immensely informative, and full of delightful anecdotes, this is by far the most comprehensive and up-to-date work in the field." — New Age Journal
Buy it on Amazon or Buy it on Barnes & Noble
This is Next Year
Philip Goldberg's only published novel. It is based in part on my his childhood. Writing it was both personally enriching and creatively satisfying. If you love baseball and/or New York circa 1955 and/or warm family stories, this is for you. Originally published by Ballantine Books, it was resurrected by the Authors Guild's back-in-print program with iUniverse.
Buy it on Amazon
Buy it from iUniverse
Read it on your Kindle
COLLABORATIONS AND GHOSTED BOOKS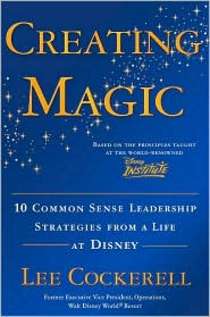 Creating Magic: 10 Common Sense Leadership Strategies from a Life at Disney
by Lee Cockerell
A terrific guide to powerful, effective leadership by the Former Executive Vice President of Operations at Walt Disney World. The book is based on the Disney Institute Leadership Strategies, which Lee created. As Lee puts it, "It's not the magic that makes it work; it's the way we work that makes it magic." More than 150,000 hardcovers sold. Buy it on Amazon.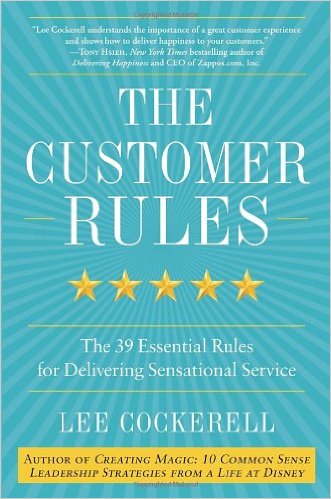 The Customer Rules: The 39 Essential Rules for Delivering Sensational Service.
By Lee Cockerell
Philip was privileged to work with Lee on this follow up to Creating Magic. It's indispensable if you work with customers, patients, clients, suppliers and other human beings. Buy it on Amazon.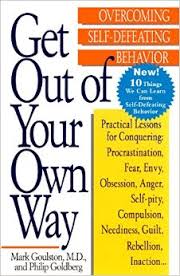 Get Out of Your Own Way: Overcoming Self-Defeating Behavior
By Mark Goulston, M.D. and Philip Goldberg
Practical, proven steps to transform 40 common self-defeating behaviors, including procrastination, envy, obsession, anger, self-pity, compulsion, neediness, guilt, rebellion, inaction, and more. Over 150,000 copies sold. Buy it on Amazon.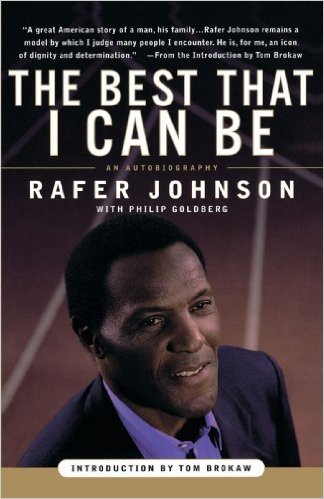 The Best That I Can Be
by Rafer Johnson with Philip Goldberg
It was a great privilege for Philip to collaborate with Rafer on this moving autobiography of a world-class athlete and a world-class human being. His life, from the height of Olympic glory to the depth of being at Bobby Kennedy's side when he was assassinated, has been extraordinary and inspiring. Buy it on Amazon.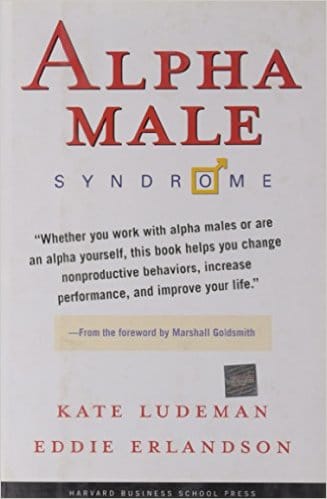 Alpha Male Syndrome
by Kate Ludeman and Eddie Erlandson
The business world swarms with alpha males – powerhouses who take charge, produce astonishing results, and bring enormous value to their organizations. But many alphas also leave a path of destruction in their wake. Competitive, belligerent, and impatient, these hard-charging leaders can run roughshod over colleagues and employees, to the detriment of their careers and the bottom line. Based on the work of two brilliant executive coaches. Buy it on Amazon.
SOME OLDIES BUT GOODIES
You can probably find used copies of the following books online. Contact Philip to order signed copies.
By Philip Goldberg
Drawing on the advice of almost 150 leading health experts, Pain Remedies contains over 1,000 quick and easy self-care solutions for complete, head-to-toe pain relief. Arranged alphabetically by condition, from Angina to Wrist Pain, the book will help you treat any pain that crops up, from little ouches to big aches.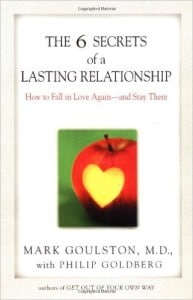 The Six Secrets of a Lasting Relationship: How to Fall in Love Again – and Stay There
By Mark Goulston, M.D. and Philip Goldberg
Chemistry, Respect, Enjoyment, Acceptance, Trust, Empathy. These are the six pillars that support a successful relationship. The book shows you how to build those pillars and reinforce them to build a solid foundation.
By Harold Bloomfield with Philip Goldberg
Practical techniques to heal the wounds of the past; transform feelings of pain, shame, and blame into high self-worth; and reawaken to the magic and joy of being alive.
By Harold Bloomfield and Philip Goldberg
Harold Bloomfield and Philip Goldberg explore how the unresolved experiences of childhood and the burning complexities of adulthood frequently derail our efforts to reach a mature understanding of religion and spirituality. This immensely useful guide examines persistent doubts and questions, transforming them into tools to discover what lies behind our spiritual yearnings. Readers will better understand their expectations of, and struggles with, the idea of Divinity. Making Peace with God leaves us with a renewed understanding of ourselves and a clearer sense of our spiritual calling.

Passion Play: Ancient Secrets for a Lifetime of Health and Happiness Through Sensational Sex
By Felice Dunas, Ph.D. with Philip Goldberg
A doctor of Chinese Medicine, Felice draws on the wisdom of Taoist masters to show not only how to have satisfying sex, but healthy sex that bolsters the immune system and strengthens internal organs.
By Philip Goldberg
With an Introduction by stress research pioneer Hans Selye, it was cited as one of top ten business books of 1978 by Library Journal. A groundbreaking guide to personal healthcare and stress management for executives. Volumes of research has been done since, but the book is surprisingly relevant and still practical.
By Oscar Janiger, M.D.
A portrait of how physicians began to use alternative medicine in their practices when doing so was daring and rare.  The book reveals how slowly acceptance of these methods evolved, as well as the fine line between useful remedies and fads.
By Philip Goldberg and Daniel Kaufman
A book on natural remedies for insomnia. He helped research it; I wrote it. Still an excellent sourcebook for anyone who has trouble sleeping and wants to avoid the side effects of pills. Revised, updated and condensed as Everybody's Guide to Natural Sleep some years later.
By Philip Goldberg
Fun with language to spice up our vocabularies "metaffects"— terms from science and other areas of life that can be applied, metaphorically, to everyday life: The Coolidge Effect, the Uncertainty Principle, and the Fiddle Factor–71 in all.
By Christopher Hegarty with Philip Goldberg
Timeless advice for dealing effectively with different kinds of bosses.
The TM Program: The Way to Fulfillment
By Philip Goldberg
A simple, clear explanation of Transcendental Meditation and its benefits, from a young, enthusiastic TM teacher. Hard to find, but if I become famous it will be a collector's item.