Spirit Matters Podcast
---
Listen and subscribe to Spirit Matters, the free podcast hosted by Philip Goldberg and Dennis Raimondi. Focused on the cutting edge of spirituality and religion, Spirit Matters features interviews with spiritual teachers, scholars, scientists and authors. New interviews posted regularly.
---
Go now!
---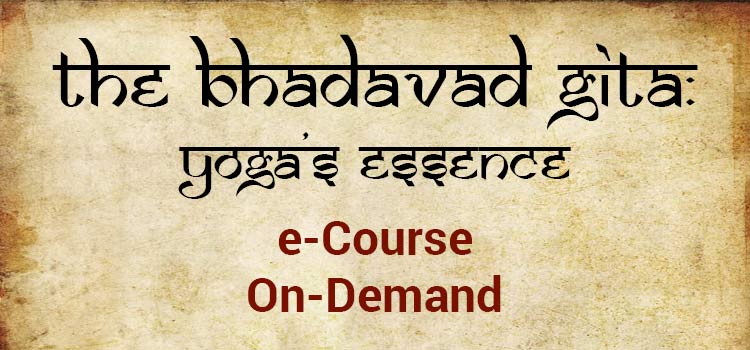 Bhagavad Gita e-course
---
Hinduism does not have one single holy book, but rather many. The Bhagavad Gita is paramount among them, containing the core precepts of Vedanta, Yoga and other schools of thought in the pluralistic Hindu tradition. Explore some of the most illuminating verses of the Gita on-demand.
---
---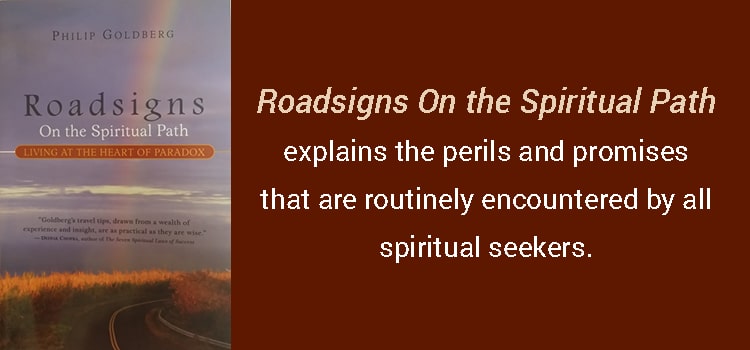 Featured Book
---
Roadsigns on the Spiritual Path is an indispensable book for anyone on a spiritual path, whether within a mainstream tradition or a journey of one's own.
The book recognizes that everyone's path is unique, filled with glory and bliss, as well as roadblocks, dead-ends and potholes.
---
Special Announcements
American Veda Tour
Our first-ever tour, 3 weeks in North India, was a resounding success.  All 21 travelers reported deep satisfaction and gratitude for the unique experiences we were able to provide.  Despite the inevitable hassles, inconveniences and physical challenges that India presents, it was a memorable adventure for everyone and, for many, a life-transforming journey.  My colleagues and I could not have wished for a better mix of people with whom to share this maiden voyage. We are now planning our second tour, this time to South India, for either the fall of 2017 or January 2018. The exact dates, itinerary and costs will be determined soon.  If you have questions, or would like to receive further information – or reserve a space early – email us here.
Spirit Matters
The podcast, which I cohost with Dennis Raimondi, now has more than 60 interviews archived. They include well-known figures—Deepak Chopra, MC Yogi, Marianne Williamson, Larry Dossey, Sadghuru Jaggi Vasudev, Rabbi Rami Shapiro, Sally Kempton, et al—as well as brilliant teachers, scholars and scientists who deserve a wider audience.  We're very pleased with the content, and we're getting wonderful reports from listeners.  Tune in online or subscribe on iTunes, and please help us spread the word.  If you have suggestions, write us.
Media News & Recommendations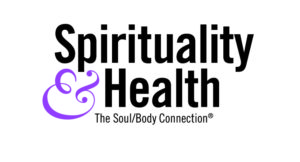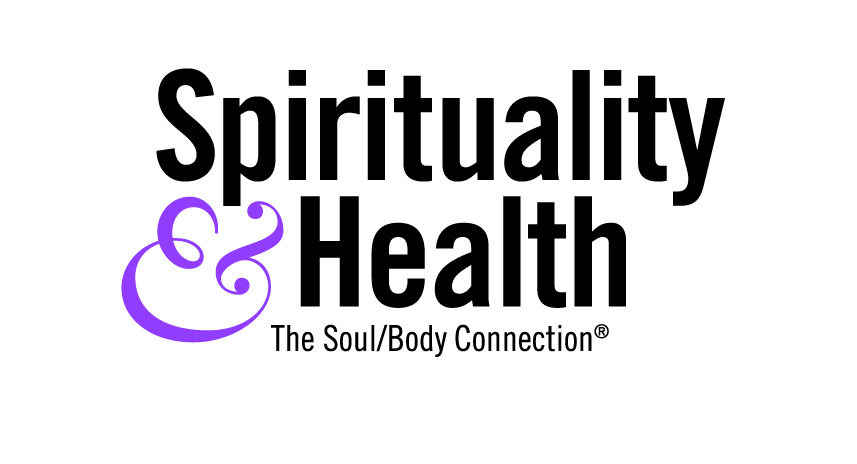 I'm now contributing to Spirituality & Health magazine online, commenting on current events from a spiritual perspective.  You can find my first four articles here Feel free to comment, critique, or complain as you see fit.



Sutra journal, an exquisitely designed and curated online monthly dedicated to the spiritual traditions and arts of India.  I'd recommend specific articles, but there are so many of high quality that I can barely keep up myself, and I'm a consulting editor.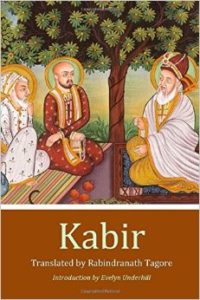 Kabir: A Poetic Glimpse of His Life and Work.  If you love the poetry of this great 15th Century mystic,  wait till you hear them read by my friend Dean Sluyter on this sumptuous audio book.  And if you don't know Kabir's work, this is a perfect initiation. Translations by Nobel Prize Laureate Rabindranath Tagore; Introduction by the scholar of mysticism Evelyn Underhill.  Enjoy.
---
Upcoming Events
June 11, 9:00 – 5:00 PM, Yoga Day – Living the Dream: a Celebration of Yoga, Rancho Providencia, Chatsworth
Param Yoga, in partnership with Kriya Los Angeles, presents Living the Dream: a Celebration of Yoga with yoga on the lawn, special presentation by Philip Goldberg, musical entertainment and a catered South Indian vegetarian lunch. Private sessions in Vedic Astrology, Vedic Psychic Palmistry, Ayurveda, massage and more!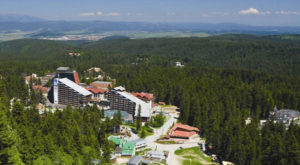 August 18-22, UDAYA LIVE, a 5-day yoga and music festival
In the gorgeous countryside of … Bulgaria! Renowned teachers and great kirtan artists will be there. Phil be doing a workshop and performing The Beatles' Yoga with Joey Lugassy and the fabulous 7-piece band that will rock the Balkans. Use code, PHILIP, for a discount.
---
American Veda Documentary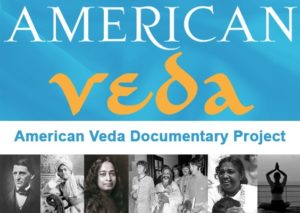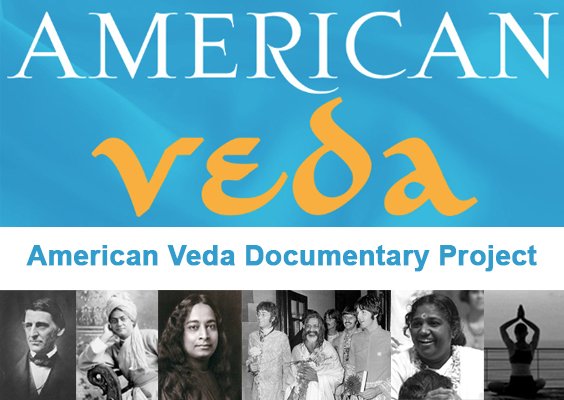 Phil is working with award-winning filmmaker Lisa Leeman, co-producer and co-director of Awake, to create a documentary series based on American Veda. They have received three grants and hope to raise the additional funds needed to film key interviews. You can make a tax-deductible donation here.
Phil's featured article
It's not "Islam," It's not "Religion," It's Fanaticism
The hideous massacre in Orlando on June 12 has been analyzed from a variety of angles: as a terrorism issue; a gun control issue; a mental health issue; an election campaign issue; an immigration issue; an LGBT issue (compounded by the possibility that the murderer was a self-hating gay man); and, of course, as a religious issue. Most of the commentary has been facile, with few willing or able to acknowledge the all-of-the-above complexity that makes such horrors so mind-numbingly incomprehensible.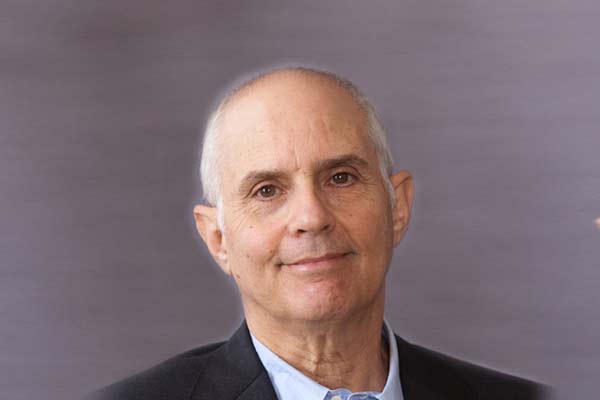 About Philip Goldberg
Philip's spiritual quest has, in its most significant features, mirrored the journeys of thousands of seekers in the West. As a young man, he disdained religion as he then understood it, only to be just as disillusioned by secular versions of wisdom and fulfillment. By the late 1960's, his dogged search for higher truth led to the mystical teachings of the East and, through them, to the esoteric branches of all traditions.
You can find numerous articles written by Philip Goldberg on Huffington Post, Spirituality & Health and Elephant Journal. Subscribe today to receive Philip's newsletter, which contains interesting articles, reviews and special announcements.
Learn more about Philip
American Veda
American Veda is a facinating look at India's remarkable impact on Western culture. This eye-opening popular history shows how the ancient philosophy of Vedanta and the mind-body methods of Yoga have profoundly affected worldview of millions of Americans and radically altered the religious landscape.
Philip Goldberg paints a compelling picture of this remarkable East-to-West transmission, explaining how it accelerated through the decades and eventually moved from the counterculture into our laboratories, libraries, and living rooms. Rich in detail and expansive in scope, American Veda shows how we have come to accept and live by the central teaching of Vedic wisdom: Truth is one, the wise call it by many names.
Learn more about American Veda