Upcoming Events & Special Announcements
The SPIRIT MATTERS podcast has been launched. Check out the first dozen interviews with a diverse array of spiritual teachers, scholars and authors — among them, Marianne Williamson, Mirabai Starr, James Finley, Rabbi Rami Shapiro and many more. Listen, subscribe and spread the word.
LA friends, come to Veda MeLA downtown, November 7-8. A 2-day celebration of the Vedic arts, with Yoga, Ayurveda, classes, workshops, and special events. I'll be there on Sunday, for a panel discussion with the filmmakers of "Awake," the Yogananda documentary. At 3:45, I present "A CITY OF YOGIS: HOW VEDIC WISDOM CHANGED LA."
Only two slots left for the first AMERICAN VEDA TOUR of India, March 5-25.  For details, click the link below, lower right.
FEATURED PODCAST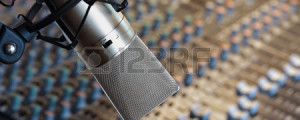 Visit and subscribe to Spirit Matters, the podcast I co-host with Dennis Raimondi.  Focused on modern spirituality, each episode features a compelling guest followed by a brief discussion.  For starters, enjoy the scintillating, provocative, inspiring Marianne Williamson.